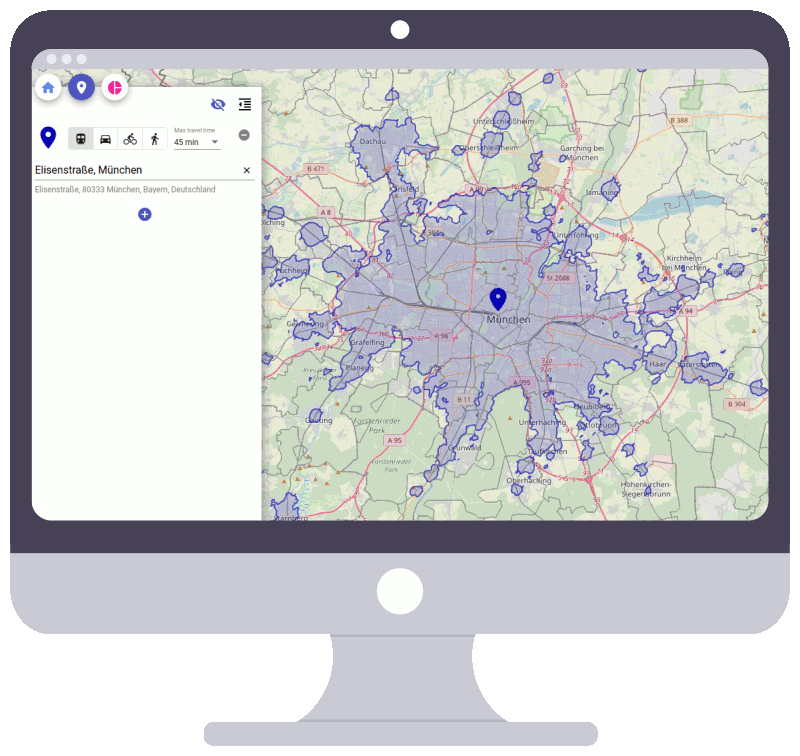 Geoapify location platform
Maps API and Map Builder for beautiful, functional and smart maps
We offer APIs and components that help businesses to create custom maps and location-aware solutions. Geoapify location platform works great for the Web, Mobile, and Desktop application development.
Not a technical person? No problem! Our interactive Map Builder will help you to create and share great-looking interactive maps in a snap.
Maps API as a part of Location Platform
Maps, Geocoding, Routing, Places, Isolines, and more
We offer easy to use and extensive APIs that allow developing a map from scratch.
Sign up and start using API for Free! In doubt? Give it a try by using our interactive Playground!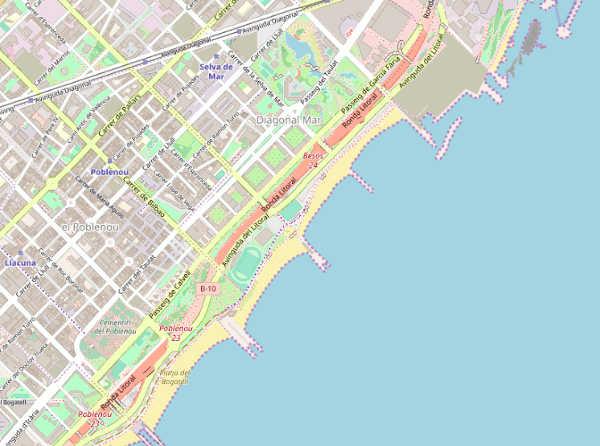 Maps
We offer vector and raster map tiles as well as an API to generate static map images and map markers. You can choose between different map styles and colors to match your app and website design.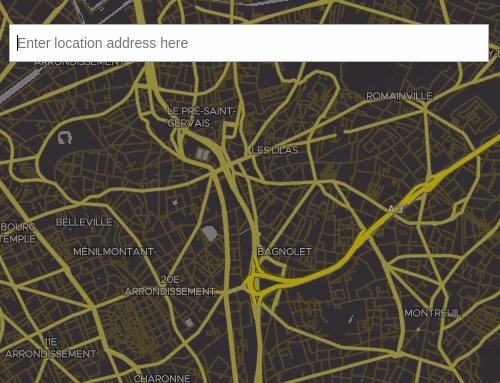 Address and location search
Search places by name or address, look up an address by its coordinates or get user location by IP address. Our Geocoding API supports multiple languages, and offers a broad set of options accurately reflect your business requirments.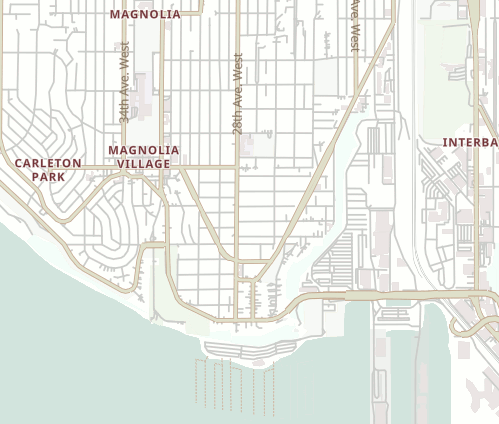 Places and details
Search amenities and points of interest and detailed information about them. A broad set of supported place types and categories. Possibility to filter by location, bounding box, and isolines.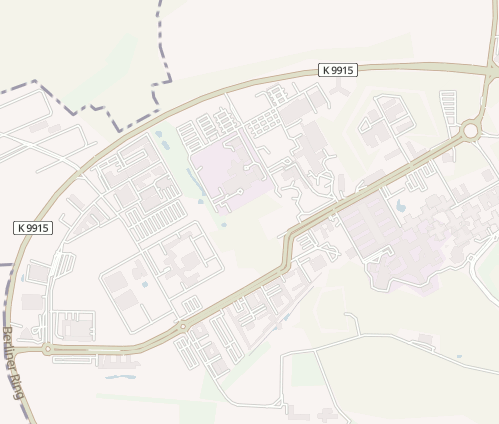 Routes and optimization
Plan and calculate routes for one or multiple vehicles. Get route geometry, road attributes, and turn-by-turn directions:
More APIs for your Location Intelligence solution
Our Location Platform offers both core Maps API and auxiliary APIs and data services to maximally simplify and streamline the development of modern maps and geospatial analytics applications. Give it a try today!
If you feel that some important feature or service is missing, please do not hesitate to contact us. We will be glad to help you!
Location platform for businesses and individuals
We make maps, location data, spatial analytics affordable for everyone
Easy to use
Geoapify Location Platform is straightforward and easy to use. We provide code samples and API Playground to help you get started, and proud to offer a great level of support to all our customers.
Scalable
We are prepared for a Heavy Load. Our servers are able to handle billions of requests per day and can be quickly scaled on demand. Plus, our flat pricing saves you from any billing surprises.
Permissive
You are free to use the Geoapify Location Platform together with any 3rd party APIs. We allow you to store API responses and develop commercial and non-commercial projects even with a Free plan.
Affordable
You can start with our generous Free plan and upgrade later if needed. All limits are "soft" and prices are fixed - we won't block you or charge you more if you unexpectedly go over the monthly quota.
Mapifator - interactive Map Builder in your browser!
Create, host and share beautiful maps without coding
Mapifator Map Builder makes it very easy to create custom maps and map stories. Choose a design, add places, pins, text, and media. Instantly share with colleagues, clients, or partners.
Mapifator Maps designed to look and work great on any device. They also ready to be embedded into webpages, or published on social media.
Easy to use, "batteries included" solution
Mobile friendly
Unlimited map views on all paid plans
Free for simple scenarios
Visualize locations and data valuable for your business
Show places and interesting information about them. Highlight important amenities, for example, train stations, airports, or others. Add boundaries, routes, or any custom geometries.
Customize colors and design
Choose a map type and define a color scheme to make it fit your website or application design. Select panel positions and layouts for unique look and feel and optimal usability.
Import / Export data
Import data from Excel, CSV and other resources.
For more complex scenarios, Mapifator exposes a Data API to import and export big amounts of data with convenience.
Cloud-hosted
Mapifator maps are hosted in the same fast and reliable global cloud infrastructure that powers our Platform. You can share a map link or integrate the map into your website or application with copy & paste.
Mapifator Maps are ready for high-load and include unlimited map views on all paid plans.
Need something special? Contact us!
We will be happy to help you with your project!
Custom geospatial solutions and maps development
Geodata, data transformation and analytics
On-premise, dedicated and managed installations
Commercial support for open-source components
Consulting and professional services
We can help to analyze the requirements, architecture, develop, and support solutions and products for you!