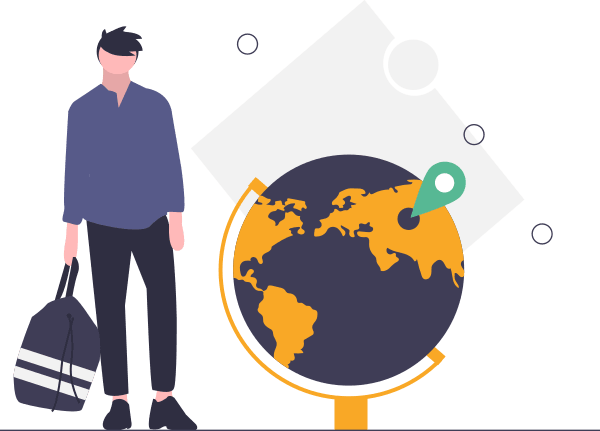 Travel & Tourism Solutions
Did you know that travelers who book activities ahead of their trip spend 47% more on lodging and 81% more on transportation than those who wait and book at their destination?
Providing high quality information for travelers attracts clients and can boost your revenue. Travel and tourism businesses can use Travel APIs and Location Intelligence to create solutions for their clients.
How Tourism Businesses Can Use Location Intelligence And API Travel solutions
Travel is more than just picking a location and going there. Travelers like to plan in advance so they can book, explore, and enjoy their trip with minimal effort. They want to know where they're going, what is in reach of their accommodation, and where the nearest amenities are.
Location intelligence helps your company stand out. From the moment travelers click to your website they can find the information they need for their trip, marking you as a helpful, trustworthy business. Travel maps help you make a good first impression before your customers even leave home.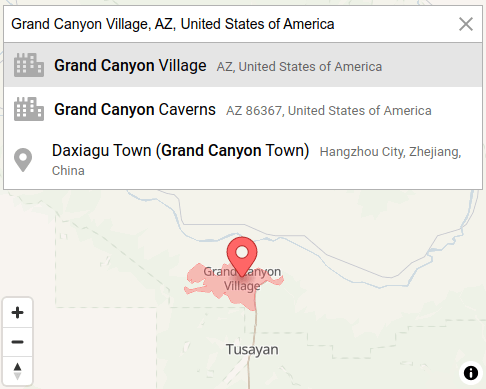 Pick Locations With Geocoding
Planning a trip starts with choosing the place, so address and location search are indispensable for every travel and tourism website. Geoapify offers powerful tourism solutions that help your customers find their destination.
Geoapify Geocoding converts addresses to latitude and longitude. Site visitors enter an address (exact street address, city, or a country) to find its position on a map. Geoapify also uses reverse geocoding to help people get an address by entering its location. Visitors can click anywhere on the travel map, and it shows them the address of that location.
In addition, Geoapify lets you add autocomplete inputs on your website. When visitors enter part of an address, autocomplete offers address suggestions, for a faster and easier search.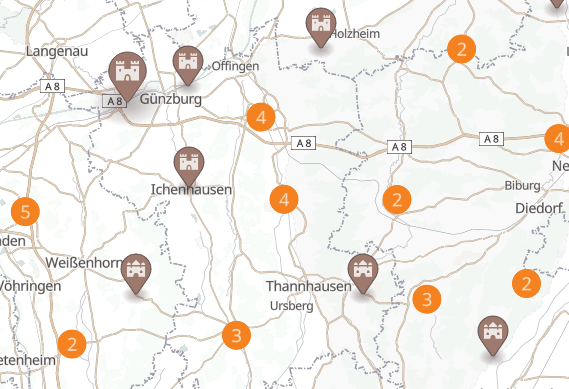 Create And Display Locations On Travel Maps
Use Geoapify Maps to create beautiful interactive travel maps that show customers and app users up to date information. You can use interactive maps to list hotels, show attractions, point out amenities and highlight sites of interest.
Maps make your website more alive, interactive, and interesting. If you also have a tourism app, maps make the app more engaging. Being able to search interactive maps adds valuable functionality. Visitors can find up to date information with just a few clicks.
Maps encourage users to stay on your website and interact with it. Interactive maps encourage visitors to visualize their upcoming trip. They build engagement, and can increase website ratings and your position in search results.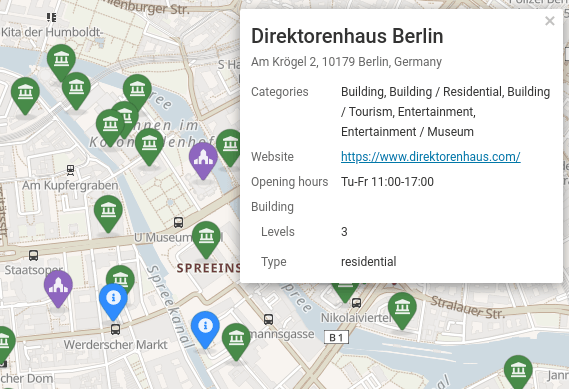 Showcase The Best Places To Visit In A Range Of Categories
Whether they're traveling for business or pleasure, people want to know what they can do and see when they reach their destination. In the twelve weeks leading up to a trip, people carry out three times more searches for experiences than for hotels.
With Geoapify Places, you can help your customers find exactly what they're looking for. Geoapify lets users search more than 500 categories of points of interest, including tourist attractions, restaurants, shops, sports facilities, beauty spots, spas, and many more.
Visitors can narrow their search to the criteria that matters most to them. For example, customers can search for only dog-friendly tourist attractions, only vegan or vegetarian restaurants, or self catering accommodation options.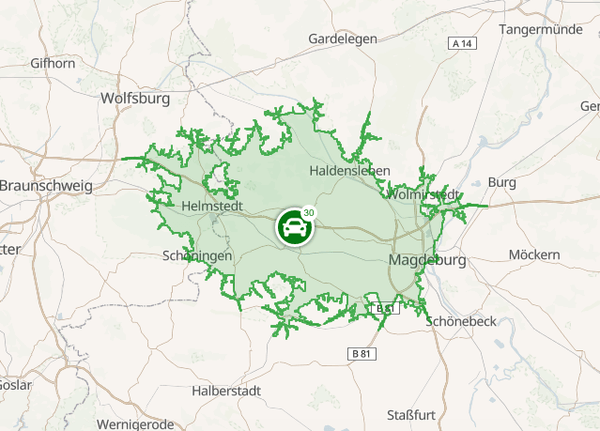 Provide Smart Search By Travel Time
People want to know how easy it will be to reach tourist sites and amenities. Maybe they have a list of must-see sites and they want to know how long it will take to reach them all. Or perhaps they've got a tight business schedule and want to know how long it will take to get to their conference from their hotel.
Isolines are becoming more and more popular as tourism solutions. Innovative travel agencies use them as a tool to help customers understand each location better.
You can use Geoapify Isochrones to show customers what is reachable in a certain time from a location. Users can narrow their search by travel mode, too. They can find out how many theaters are in thirty minutes of driving distance, or how many restaurants are in fifteen minutes of walking distance.
Use Isodistances on your travel maps to show users what they can reach within a certain distance. For example, how many major transport hubs are within twenty miles, or how many beaches are within five.
Build Routes And Provide Directions
With Geoapify Routing you can show your customers the optimal route for where they want to go. Let them know the best walking route between their hotel and nearby attractions, or the best driving route from their home to the hotel.
Geoapify Route Planner offers tourism solutions for businesses. Tourist industries such as food delivery drivers or guided tours can plan the most efficient routes for their staff. Take into account factors such as the number of vehicles, driver capacity, and lunch breaks.
Routing and Route Planner support many travel modes. Some of the most popular for the travel and tourism industry include walking, hiking, biking (including citybike, racer bikes and mountain bikes), driving, and public transportation. Need a customer transportation mode for your maps? We can help with that too.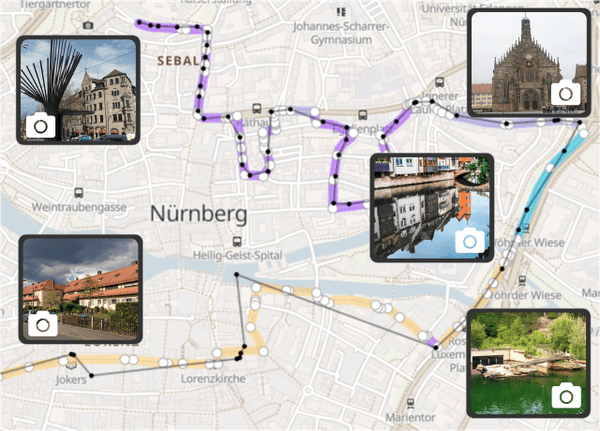 Recreate A Route From GPS Coordinates
Imagine you have a list of GPS coordinates from a GPS tracker or just a smartphone. Geoapify's Map Matching function lets you recreate the initial route from the provided location points.
Customers can enter their GPS coordinates to get a clear route visualization. They can save their routes, experiences, and impressions. Route reconstructions also include information about the road type, surfaces and restrictions, and even instances of dangerous driving.
Travel and tourism businesses can use map matching for position live tracking. Use the calculated route to see if the customer's current position is still on the route, and to see if they took a wrong turn.
With 74% of travelers saying they will spend more time choosing a destination this year, and 70% spending more time finding things to do, providing high quality information to your customers has never been more important. Geoapify helps you create travel solutions that give your customers what they're looking for, quickly and easily.
Start using Geoapify Travel APIs for Free, and then upgrade when you need it. Start today and create your first map in just minutes.