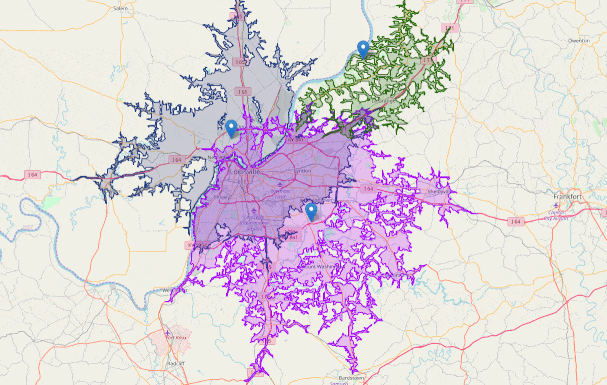 Travel time maps
Travel time maps or driving time maps or isochrones show how far can you go from a location within a certain time
Travel time is one of the most important criteria when you choose a location. That's why a travel time map or isochrone is often used as the main analytic tool to answer spatial questions.
While Location Intelligence becomes one of the key tools of Business Intelligence travel time maps become more and more popular in the business world.
Here are a few examples of the isochrones application which could solve business tasks:
Geoapify provides a platform, products, and services to help you benefit location intelligence
Check our Maps API that allows developing a map from scratch.
Try our Mapifator map builder that can be used to create a custom map with a graphical interface.
Or contact us and we will advise you the best fitting to your use case technologies and provide a turn-key solution for you!