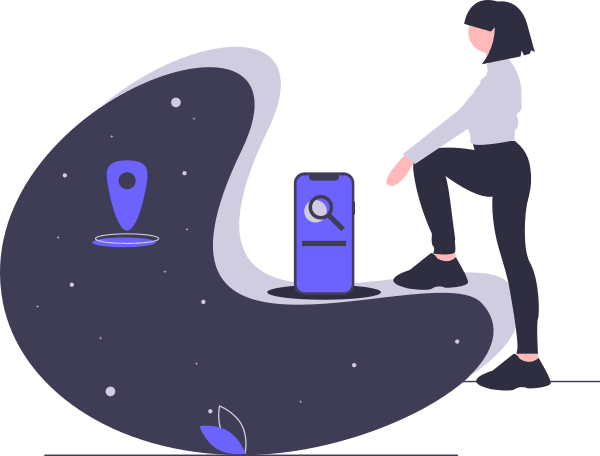 Location intelligence for your business
Use geospatial methods and algorithms to find the optimal places and locations
Looking for a place to live, a new office or preparing for vacations? Then a good location is one of the most important components of a good choice! Is it simple to find a good location, that fits all your search criteria? Hmm... Not really! However, location intelligence and analytics will definitely help you to solve the task!
Geoapify offers APIs, algorithms, and services that help you to build location intelligence solutions solving your business tasks in the most effective way. Contact us and we will be happy to help you!
Industries and Applications
Analyze of access to facilities
Check how good is a current infrastructure and predict what will improve on changes. Define the main risks and plan reactions in the case of disaster.
Analyze locations to know the promising ones
Statistical data about population density, businesses, people preferences, and other information in combination with Geospatial data and isolines helps to rate locations and find promising ones.
Find answers on a map
Location intelligence can be used for any use-case which contains geospatial data, like address, cities, districts, image coordinates, routes, and others. Location intelligence shows answers and hidden spots on a map.
Property search
Find a property with optimal for your parameters. Optimize a combination of commute time and property price.
Find a place to stay or visit
Do look for a hotel close to ski slopes or sea coast? Or the most interesting places to visit? Or maybe perfect locations for outdoor vacations? Location intelligence help to make it in a smart way!
Location intelligence helps to find a place to live in a big city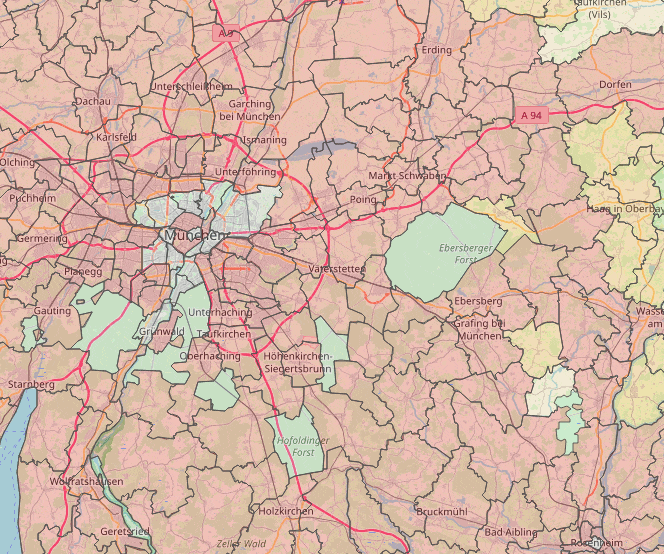 A great example of a location intelligence solution for property search in a big city. We combine property prices information with reachability maps to find underrated and hidden spots. A travel time map from the Central Train Station (Hauptbahnhof) and Ost Train Station (Ostbahnhof) show you areas reachable from them within 60 minutes.
Information about big P+R areas and drive time maps from them cover Park and Ride case and show you possible areas to live if you are ready to drive 5-10 min to the nearest public transport station.
Location intelligence components
Statistics
Statistical data visualized on a map already brings a lot of value. Moreover, when we combine and operate with a few parameters it can show you locations you never thought about.
Travel time analysis
How far can you go from a location? How big is a reachability area of a place? What does the reachability area contain? And answers to other questions that help to understand a place location.
Places information
Information about places, amenities, and points of interest helps to recognize search starting positions and filter places.