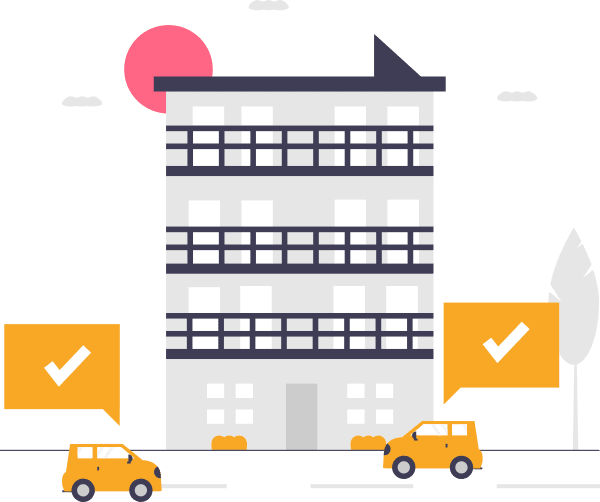 Smart city solutions
It's hard to imagine building a progressing smart city without location intelligence technologies. Location intelligence is used to all-around a smart city environment and helps organize, coordinate, optimize and forecast states and conditions of the city.
Stay informed about the latest geospatial developments in smart cities, or contact us, and we'll be happy to answer your questions.
What makes a smart city?
Smart cities use modern technology to optimize the citizens' quality of life who live in them. A smart city aims to improve urban lives by connecting real-time data to citizens-oriented applications. Here are some examples of how cities can become smarter:
Smart city transportation
Public transportation shouldn't be a hassle. But it often is. Intelligent city transportation allows citizens to get from point A to B without delays and as little energy as possible. More sustainable buses can be deployed during peak hours, allowing for faster commuting by analyzing data in real-time. Or maybe a different bus route would be more efficient for the community. As the system keeps developing, it can become more convenient to use public transportation than own a car.
Smart traffic control
Drivers can experience smoother and faster commutes traveling around the city, thanks to the communication between vehicles, parking meters, and traffic lights. The traffic light timing adjusts according to the real-time data from the city, which leads to shorter travel times for drivers. In addition, a communication system that links cars and parking meters guides drivers to the closest open parking spot.
When accidents happen, the smart city transportation system provides alternative routes for drivers and notifies the public and emergency responders.
Supply & utility management
Other smart city benefits include more efficient and safer city services. Smart street light control, automated garbage collection, quick problem detection such as potholes, droughts, and water leaks — all of these things can save money for the government.
Smart urban planning
Smart city urban planning empowers citizens, improves their daily lives, and generates business and economic growth. This means better services with reduced infrastructure costs.
How do maps and location intelligence make cities smarter and better?
Cities are made up of locations. Maps and geospatial technologies have significantly progressed by helping people transform location-based issues into location-based decisions and thus making cities better and more innovative.
Below are a few examples of Smart City Solutions that use maps and location intelligence: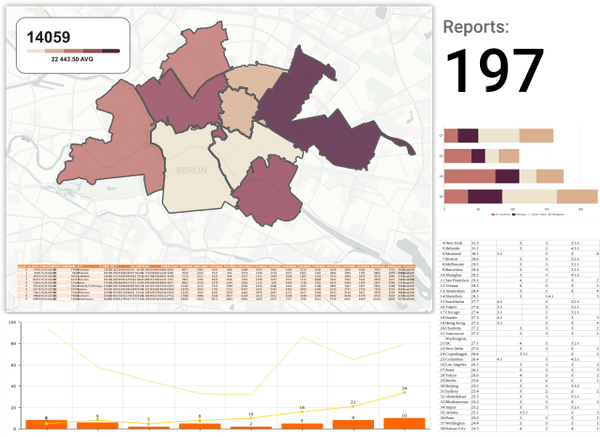 City dashboards
Smart city dashboards are digital platforms that offer a detailed and ongoing insight into urban development. They are used for intelligent governance to complement other tools such as maps, social media, and news.
Maps are an inevitable part of city dashboards, providing complete information about the city. They allow individuals to respond quickly to changing circumstances and accomplish greater control over ongoing changes.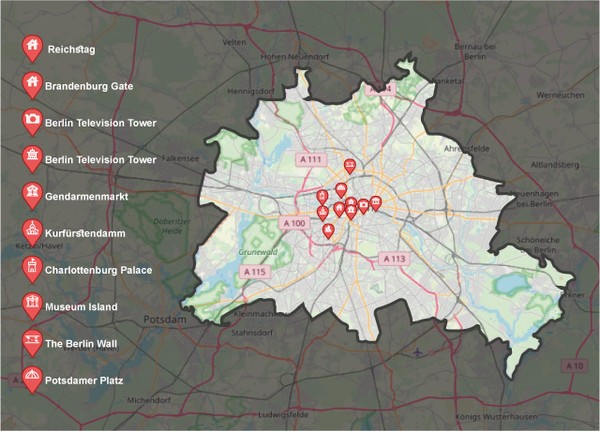 Data visualization maps
Data visualization maps are graphics that represent data using a map. They can be used to represent traffic information or amenities on a city level. These maps are eye-catching and can help people see at a glance what the picture is like for the area.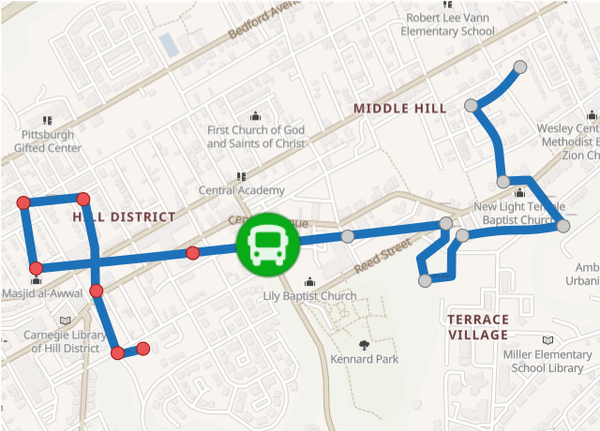 Real-time asset tracking
Real-time asset tracking can make a massive difference in the lives of citizens, the way they access services and improve overall satisfaction. For example, they can track a bus's location via their phone or watch the progress of a delivery truck in real-time.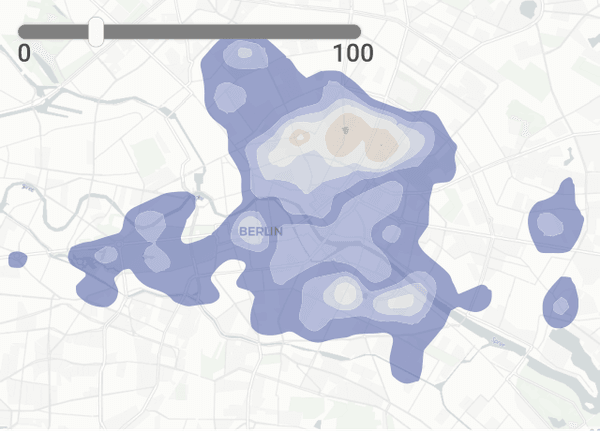 Geospatial analytics
Geospatial analytics is used for visualizing and understanding patterns and trends by creating maps of data.
Analytic maps combine statistics and heat maps or travel time maps to help authorities understand the current situation, predict how it will change, and plan & implement solutions accordingly.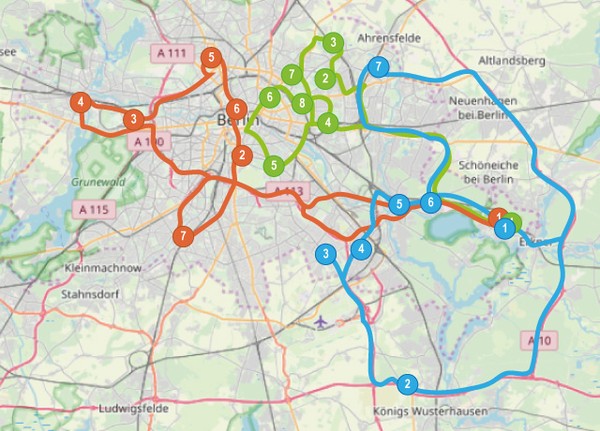 Route and schedule optimization solutions
Optimizing routes and schedules is crucial to efficient business and government services. For example, route and schedule optimization is a way to minimize the time it takes to complete deliveries, reduce fuel/power usage, or reduce the number of drivers used.
Smart cities can use these solutions to find the best routes for delivering goods, optimize the transportation of goods, and find the best schedules for services and workers.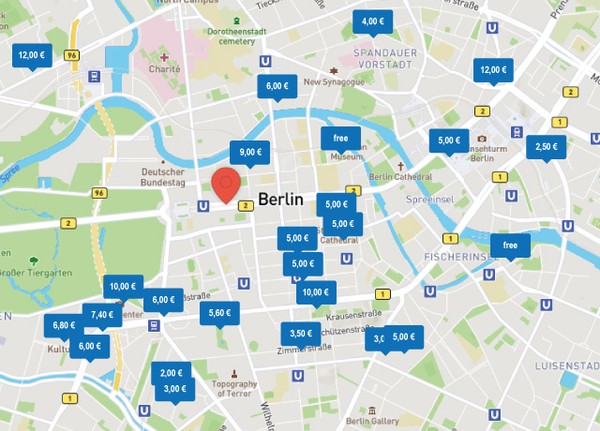 Casual needs apps
Did you know you can use location intelligence to help citizens have a better experience? Local governments can use location intelligence technology to provide citizens with apps such as finding available parking, renting scooters, and intelligent shopping apps. This can increase citizen satisfaction and reduce wasted time in traffic.
Geoapify for Smart City Solutions
Geoapify is an API platform that eases the process of building smart cities. We understand that cities have unique data needs, so we offer APIs that you can use as building blocks for custom solutions. Furthermore, our integration-friendly APIs are accessible through an intuitive, friendly design, making them a breeze to use.
You can try out the APIs with our Playground and think about what exciting ideas you can implement in your city. Or, if you already know what you want to achieve, you can register to start using the APIs for your start city app.
Don't know where to start from your smart city urban planning? Contact us, and let's talk about what you would want your city to look like for businesses and citizens!