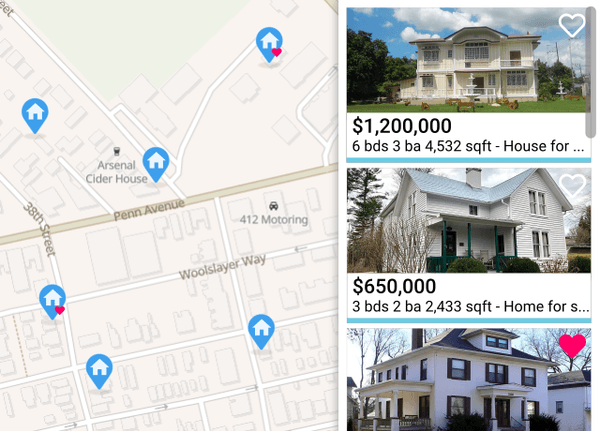 Enrich real-estates website with maps
Location is vital when people are looking for a place to live
Interactive realtor maps give a clear overview of the neighborhood and the city. For example, you can see surrounding properties, roads, and parks near your future home on a map.
Here is a list API to help you create a real-estate map: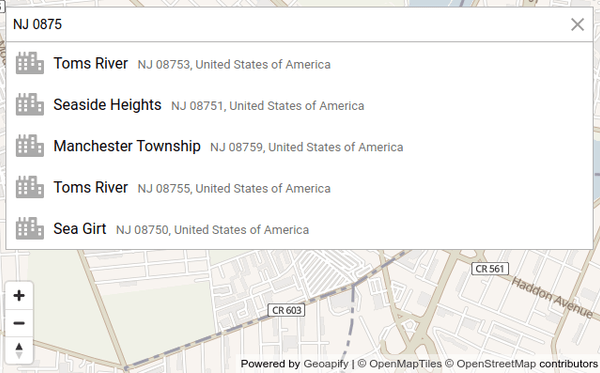 Location search
City, district, neighborhood as an entry point
The first thing everyone does when he comes to a property search site — enters his or her desired location into the search bar. This can be a city, district, even neighborhood, and the exact address!
You can easily search for locations and show address suggestions with our Address Search components.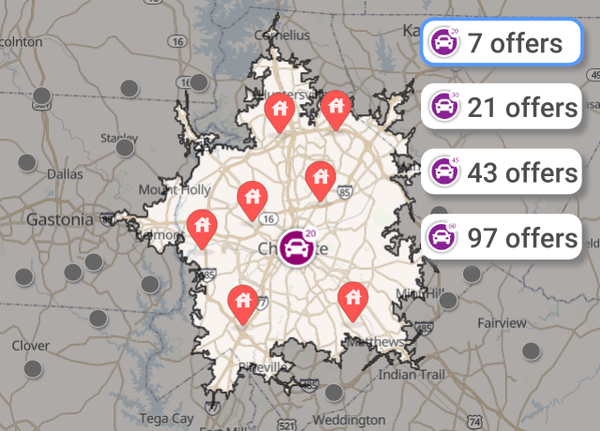 Find reachable properties
Within travel time or travel distance
To offer a more advanced search option on your website, you can consider including isolines. The search by isolines (Isochrones and isodistances) shows the areas within a desired distance or time.
So, for example, you can show only properties your customer can reach within a half-hour travel time from their office. Or list houses and apartments that are within walking or biking distances.
Explore Isolines API and see them in action.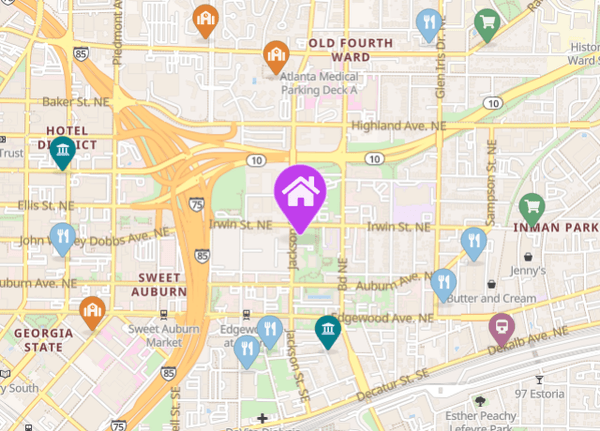 Local experience
Display places and amenities that are important
Help your customers to understand the location of the property better. Display amenities and essential places: schools, grocery markers, leisure, and entertainment centers.
Try our Places API to search places by more than 500 categories.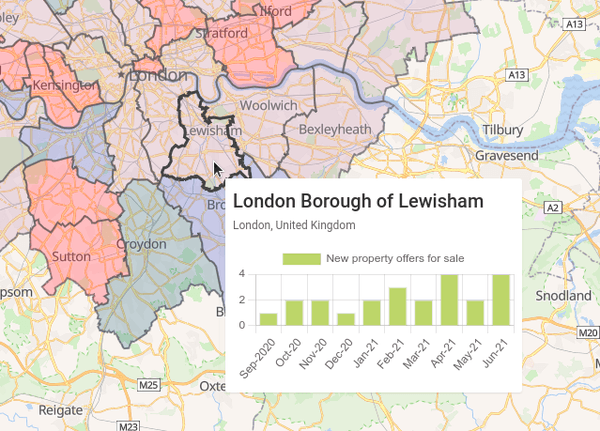 Estimate place potential
Try geospatial analytics to find hidden gems
Geospatial analytics is a great tool to help you find hidden gems and understand trends that would otherwise be invisible.
If you're looking to invest in real estate, knowing which areas are currently growing and which ones are on the decline can help you make a good investment. For example, by combining statistics, population density heat maps, travel time maps, you can see the areas that may increase their value significantly next few years.
Contact us, and we will help you to answer your location-specific questions.