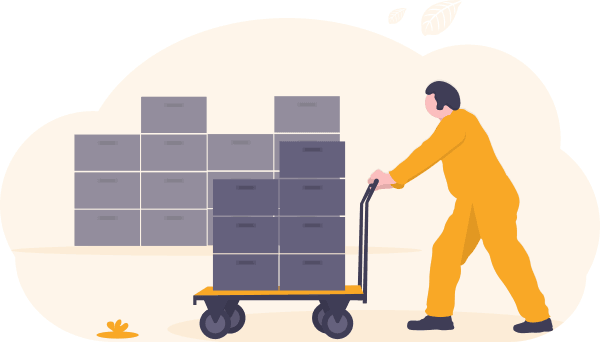 Logistics & Delivery solutions
The Logistics & Delivery industry has gained a lot from the development of Geospatial Technology. Geoapify provides a range of Logistics API solutions that businesses can adapt to different route planning and deliveries management applications.
Below are examples of how our APIs can benefit the Logistics and Delivery industry today. If you have any questions, please feel free to contact us.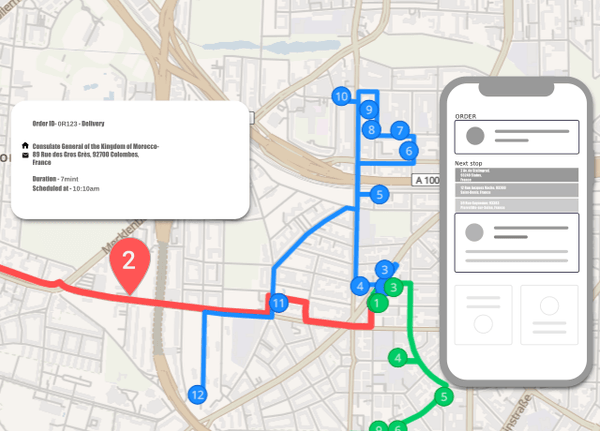 Route Planning for Transportation and Delivery
Logistics Route Planning is essential for maximizing your resources and minimizing costs in delivery and transport systems, no matter how complex. Unfortunately, traditional approaches to route planning have been time-consuming and frequently frustrating, requiring extensive manual insight or bespoke and costly software.
However, logistics routing today does not have to be like that. Using the Route Planner API by Geoapify, you can quickly optimize routing tasks for vehicles and agents, easily identifying the most efficient and effective solutions for delivery or transportation services.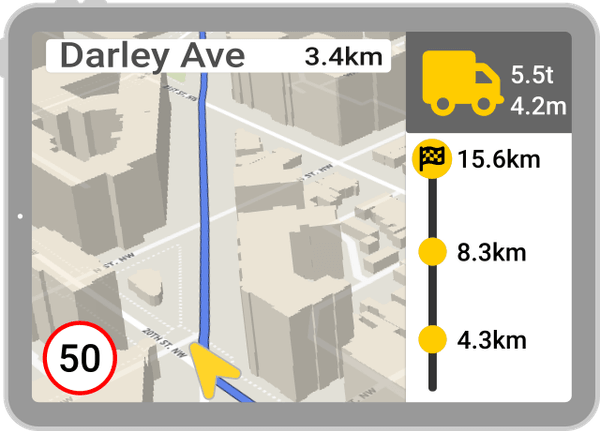 Navigation and Directions
The pressures of both time and costs mean that efficient navigation and accurate directions are crucial for the cost-effective operation of both transport and delivery solutions. However, utilizing route planning in logistics is only useful if those plans can be implemented effectively.
The Geoapify Routing API streamlines logistics route planning and provides accurate data directly to the end-user. With specific transportation modes to cover navigation and directions for trucks, delivery scooters, bicycles, and more, it can transform navigation for any organization. With the Geoapify Routing API, logistics routing is faster, more accurate, and more efficient, saving time, money, and hassle for any organization.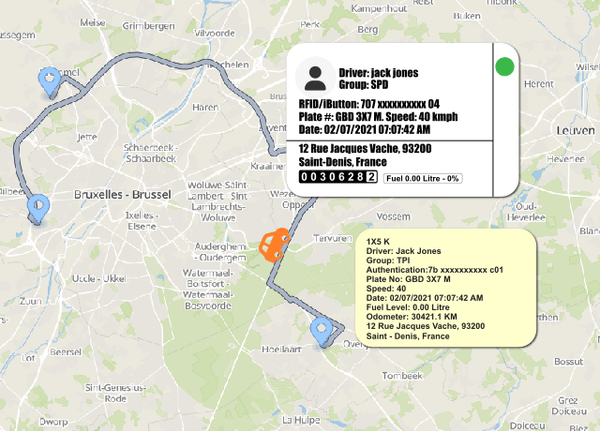 Asset Tracking
Asset tracking is essential in understanding how well your strategic route planning is working in practice and is also a valuable security provision as loads become ever more valuable.
The Geoapify Map Matching API collates the GPS data from the tracking device onto the road network, ensuring that your assets follow the logistics routing strategy. You can also use Map Matching to refine route planning by analyzing the journey later.
Tracking assets is beneficial for autonomous machines and deliverer robots. Therefore, it will become an essential part of the delivery process moving forward.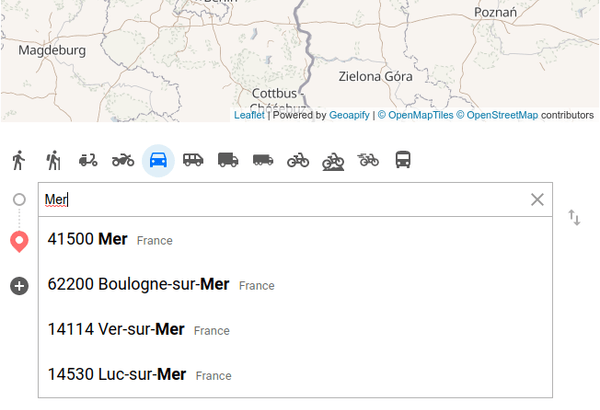 Maps and Address Search
Finding the precise destination location before building or optimizing routes is crucial. Geoapify Geocoding API can help you find both addresses and location names given an address and vice versa. In addition, we offer Address Autocomplete that returns suggestions for the entered partial address, speeding address collection and improving accuracy.
With the Geoapify Map Tiles, logistics teams can utilize various maps to suit specific operations, including a choice of colors and styles that suit any logistics and delivery application.
Benefits of using Geoapify Logistics API
Every logistics and delivery company is different, with your own unique needs and approaches that help you provide the quality service that your clients enjoy. However, with increasing competition in every field, maintaining control over costs is an essential part of logistical planning and operations.
With Geoapify Logistics APIs you can find the most efficient and effective approach to logistics and delivery, minimizing costs and maximizing productivity, and still retain that unique approach that defines your brand.
You can begin your Geoapify journey for Free, try our APIs within a Playground and enjoy our Support when you are ready for implementation. Fully scalable, you can upgrade to the paid API logistics platform later, once you are happy with the performance and robust reliability of our logistics route planning and management solutions.