Spreadsheets or Excel files is one of the most popular ways to represent and exchange data. The reason why it prevalent is that Spreadsheets are simple! Easy to create, easy to extend... Spreadsheets are supported by any website generators, editors, and frameworks. But is it the best way to represent data? Especially data that contains location component? For example, selling points, schools, cities? We think that it's not! Location data belongs to maps!
On the other hand, usually, maps are not simple. Often you need to have the expertise to create a map. Moreover, a map should be maintained and updated. And this usually is not for free.
But we have good news for you! You can create a map from excel data with the Mapifator map builder easy and without GIS and coding experience. We have a Freemium model, so a map with up to 10 places you can create, share or integrate into your website absolutely for Free.
Steps to create a map from an excel file
Go to Mapifator and press "Get started"
Register a new user or sign in with Gmail / Facebook account
Press "Add map" and specify the map name
The map is created and the Map Editor is opened now
Press "Import places from an Excel file" button
Follow instructions of the Importer Wizard
Design markers, tags, and layouts of the map
Example of an interactive map showing secondary schools in the Augsburg region, Germany
We have a great example for you, how boring and hardly understandable information for parents about secondary schools and information events there. This data suppose to help and make a transition process from primary to secondary school smooth. For the spreadsheet file, you need to know which secondary schools are located nearby, which one fits your requirements the best, and when the information evening happens.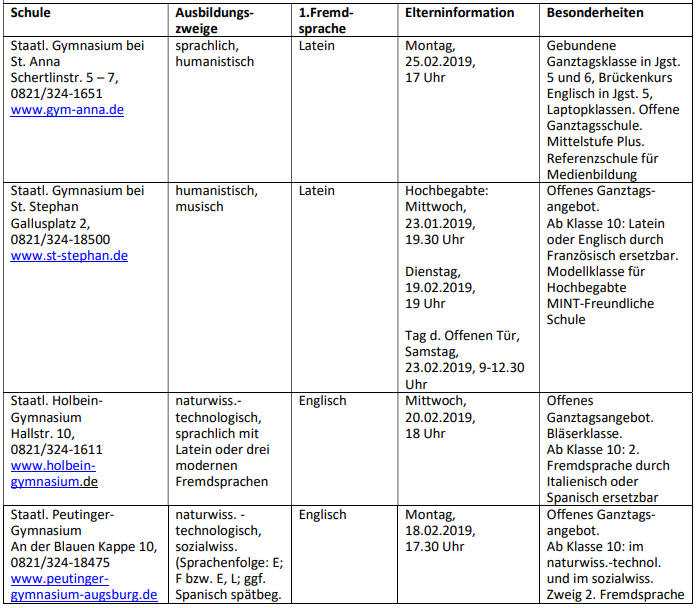 Even if the information is well structured, you have to use external maps, for example, Google Maps, to understand the picture. An interactive map solves the problem and visualized the spreadsheet data in a more comprehensible way:
How is the map better than spreadsheet representation?
A location instead of an address
You can see on the map the location of the place, estimate how far it away and how good it's connected to other places.
As children in secondary school travel alone toward the school and home, it's important to choose a destination easily accessible from home.
Tags and tag filters
Tags help to visualize characteristics and features of the place in a minimal, obvious and beautiful way. So you can find the places with required properties quick and easy. Furthermore, tag filters allow visualizing the places you are currently interested in and hide others.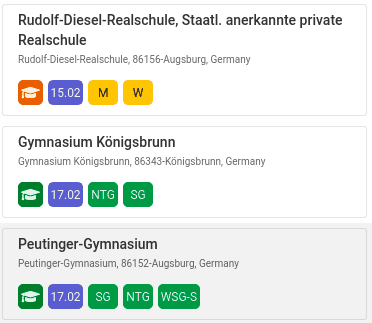 Keeping the focus
When you choose a place, you see the detailed information for one place only. This gives the focus and helps to understand the data better.
Impressing customers
Maps are not only useful but also impressive! By adding an interactive map to your website you add the value and have good chances to increase traction. Colors, navigation, and animations presented on the map make your website more alive, more interesting and beautiful.